Most travel photographers try to stick to a light, all-in-one solution like a zoom lens. The problem with most zoom lenses is that you give up image quality and the speed of the lens for the sake of portability. This is why when I was invited by and partnered with Inside Out Media, AToZion, and Travelmindset to explore southern Utah, I used it as an opportunity to travel with a light kit of a Fuji X-pro2, and two prime lenses: a 14mm f2.8 and 35mm f2 lens (21mm and 50mm full frame equiv).
The first spot I checked out was with a group at an Instameet at the Red Cliffs. We hiked from the Sand Cove Trailhead to Primitive Camp, and then onward to the Babylon Arch. There's more info about this hidden gem on the "Visit St. George" website. Finding the arch was a bit difficult, so I've supplied the exact GPS coordinates as well as a link to Google maps here: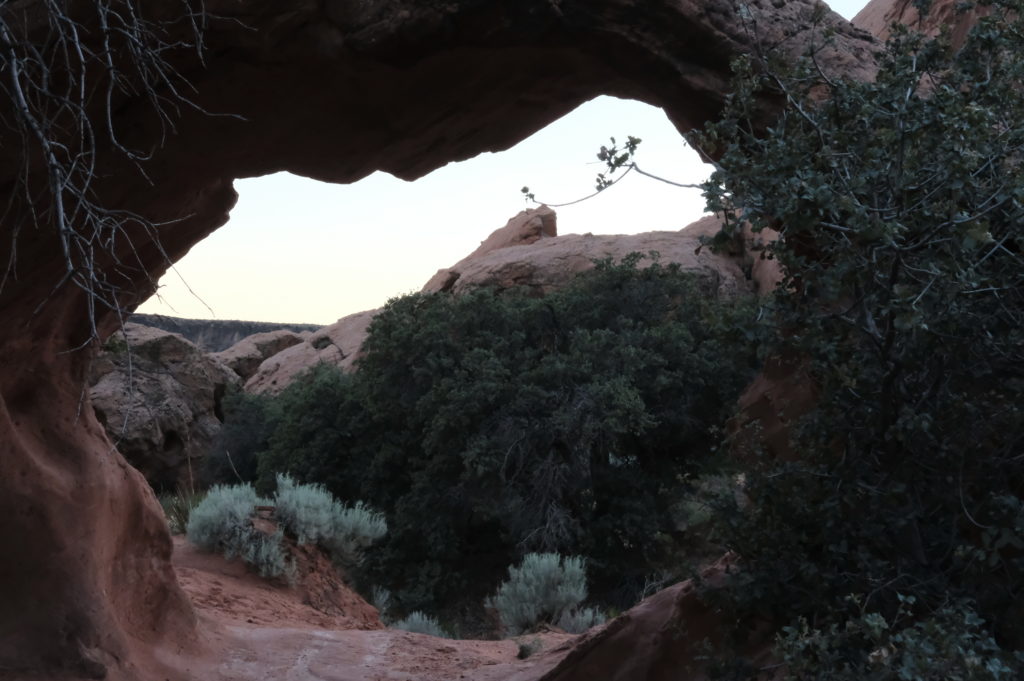 The great thing about the Red Cliffs is a spot called Primitive Camp. You can basically hike or 4 wheel drive your way here and camp without a permit. The only amenities are a fire pit, but what else do you need when surrounded by so much beauty.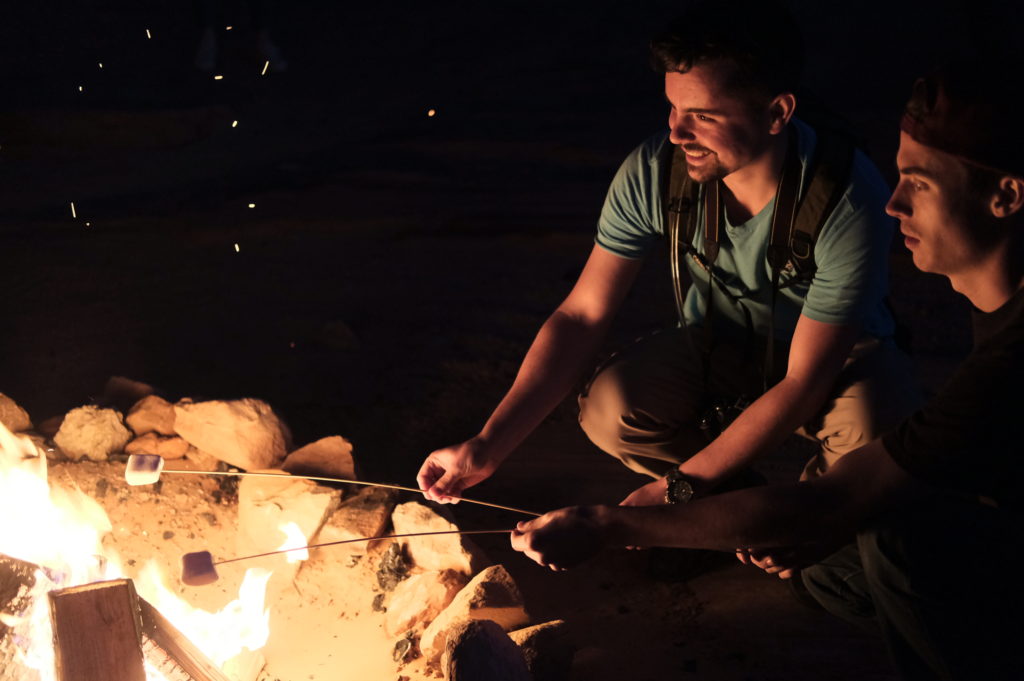 After exploring, you can build a campfire and enjoy s'mores!
While exploring the Red Cliffs, I found that the X-Pro2 handled really great. The first thing that struck me was how light it was. Also, thanks to weather sealing on the camera and 35mm f2 WR lens, I didn't worry about getting dust or sand into my gear at all. The ISO range was more than enough for capturing scenes during the day and night.
During my stay in the St. George area, I camped most of the time in Zion at South Camp, and stayed at St. George Inn & Suites at the start and end of my trip. I wanted to test out my new 14mm f2.8 lens for astrophotography. In hindsight, the 16mm f1.4 would have been the better choice. It lets in more light, but I also wanted something wide enough to give the user more of a feeling of being there.
Getting a campsite without reservations is quite the ordeal in Zion. I showed up at South Camp at around 5:30am thinking I would be first in line. I was totally wrong. There were already 30 people ahead of me. Camp registration opens at 7am. After waiting 3 hours, I luckily got a spot!
After setting up camp, I explored the valley a bit.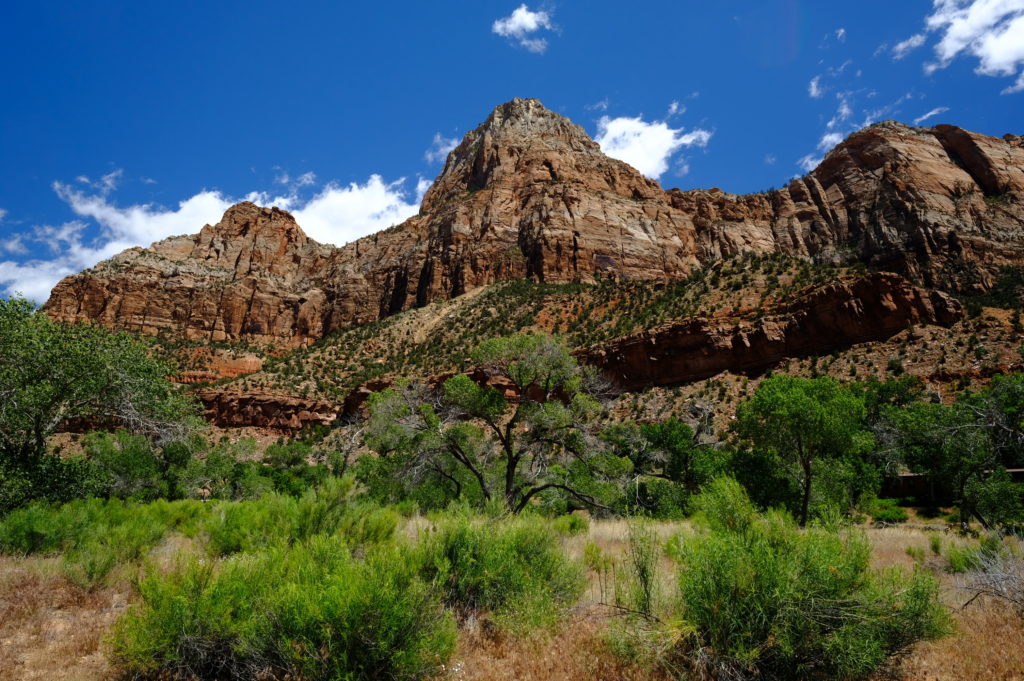 When it got to be night, I ventured along the Pa'rus trail until I found a spot by the Virgin River.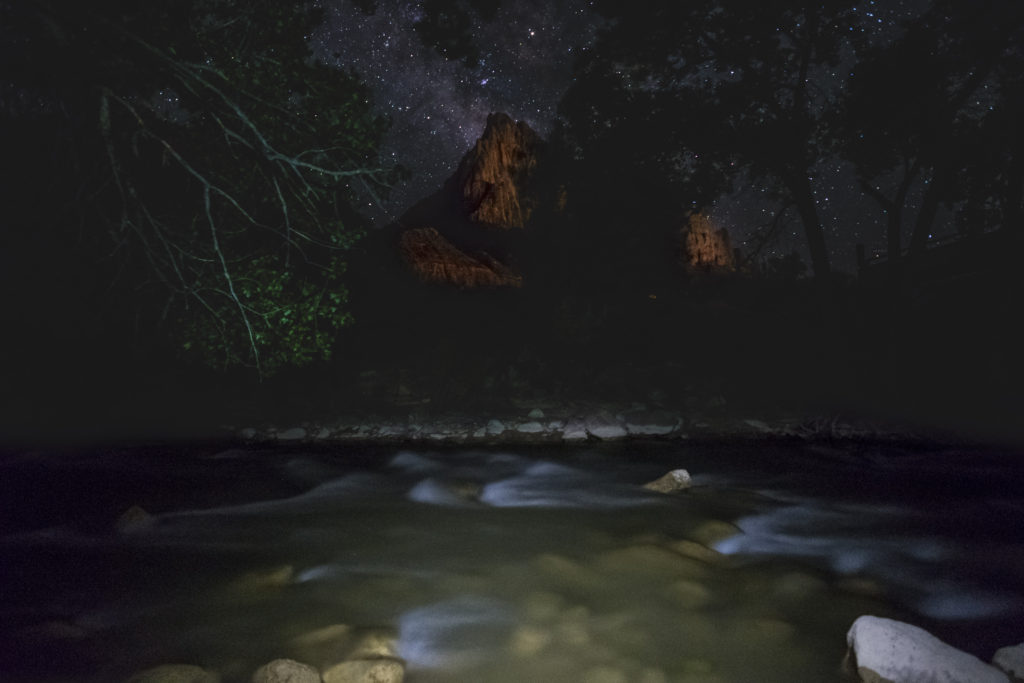 To learn more about St. George and its environs, check out the Visit St. George website.