When I went to Yosemite this winter, I got to use a variety of gear. The experiment that made me the happiest was when I converted a 55 degree sleeping bag to a 35 degree bag. I did this by using 3 items.
The Alpine Bivy from Outdoor Research is a Goretex bivy that keeps you dry even if you were sleeping in a stream. I never got to test that part out, but because you are sealed in versus a regular tent, it added a layer of warmth.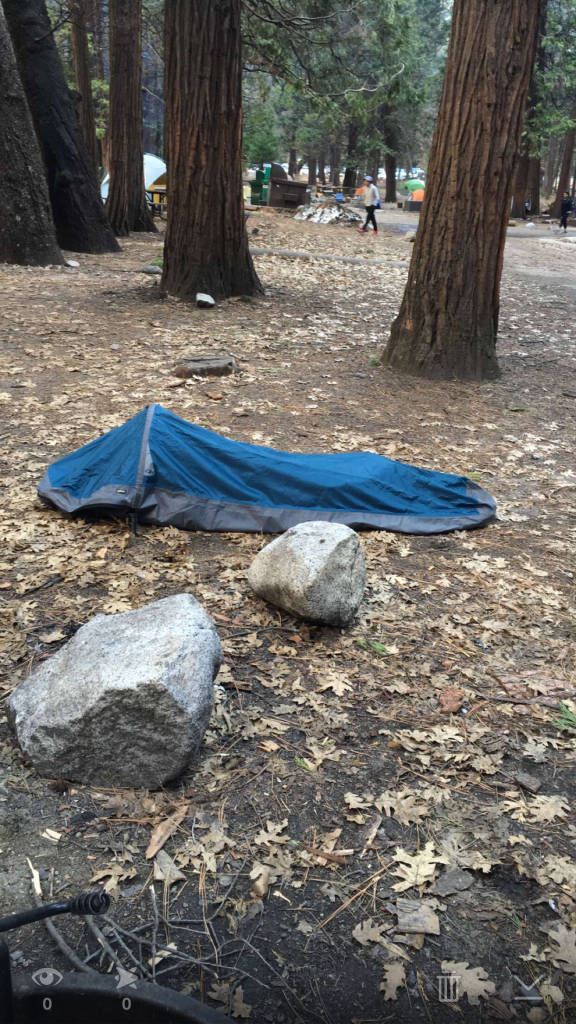 The Sea to Summit Extreme Thermolite Liner claims to add 25 degrees to your sleeping bag. I have tested in 35 degree weather in Yosemite and was comfortable, but when I was in Joshua Tree with 40 degree weather without the Sol Escape Bivvy, I struggled to stay warm through out the night. I think it only adds 10 degrees thus turning my 55 degree bag to a 45 degree bag.
The Sol Escape Bivvy by itself seems to be the equivalent of a 45 degree bag. When used in combination with the Alpine Bivy, and Thermolite Liner, you now have equipment that will keep you very comfortable at 35 degrees. I definitely want to test it to lower temperatures. Have you tried a liner with a bivy to keep warmer?
Here is the rest of the combo below.