The Leica M-A is not a camera. It's a time machine, a device that can take you back to the 1990s or further back. The only time that I regretted this purchase was when I had to remove insane amounts of dust from the first roll that I shot with this camera using the Tri-X film that came with it. Would I have to remove all this dust every time I shot? I realized that it wasn't because of the camera but because I had an imperfect film development process. I added a squeegee for removing stabilizer and a fan to dry my negatives and no longer have this dust issue.
The first camera I owned was a gift from my mother. It was a Minolta XE-7 SLR with a 50mm f/1.7 lens bought used in 1988 from a camera store that no longer exists close to Park Merced in San Francisco. I shot with that camera until December of 1990 when the shutter no longer worked. With this camera I shot hundreds of photos, most of which ended up in the St. Ignatius College Prep year book for 1989 and 1990. The film advance on this camera was like slicing through warm, soft butter. This feature was due in part to a partnership between Leica and Minolta at the time. I felt there wasn't anything I couldn't photograph with this camera.
When I was at the Leica Store in San Francisco, I was on the fence between an M6, an MP, and the M-A. The M6 would be used and I've had such bad luck with used cameras in the past. The M-P had a light meter, but the battery cover for it felt like plastic. The M-A felt heavy, and its black chrome was smooth and cool to the touch. When I looked through the view finder, I easily focused super fast by lining up the focus patches. (I had read about how to focus a rangefinder before showing up at the store.) When I pressed the shutter, it was so quiet compared to the "THUNK!" of a film SLR. When I tried the film advance, I got that feel of slicing through butter that I had with my Minolta XE-7. For a moment, I felt like I was back in 1989.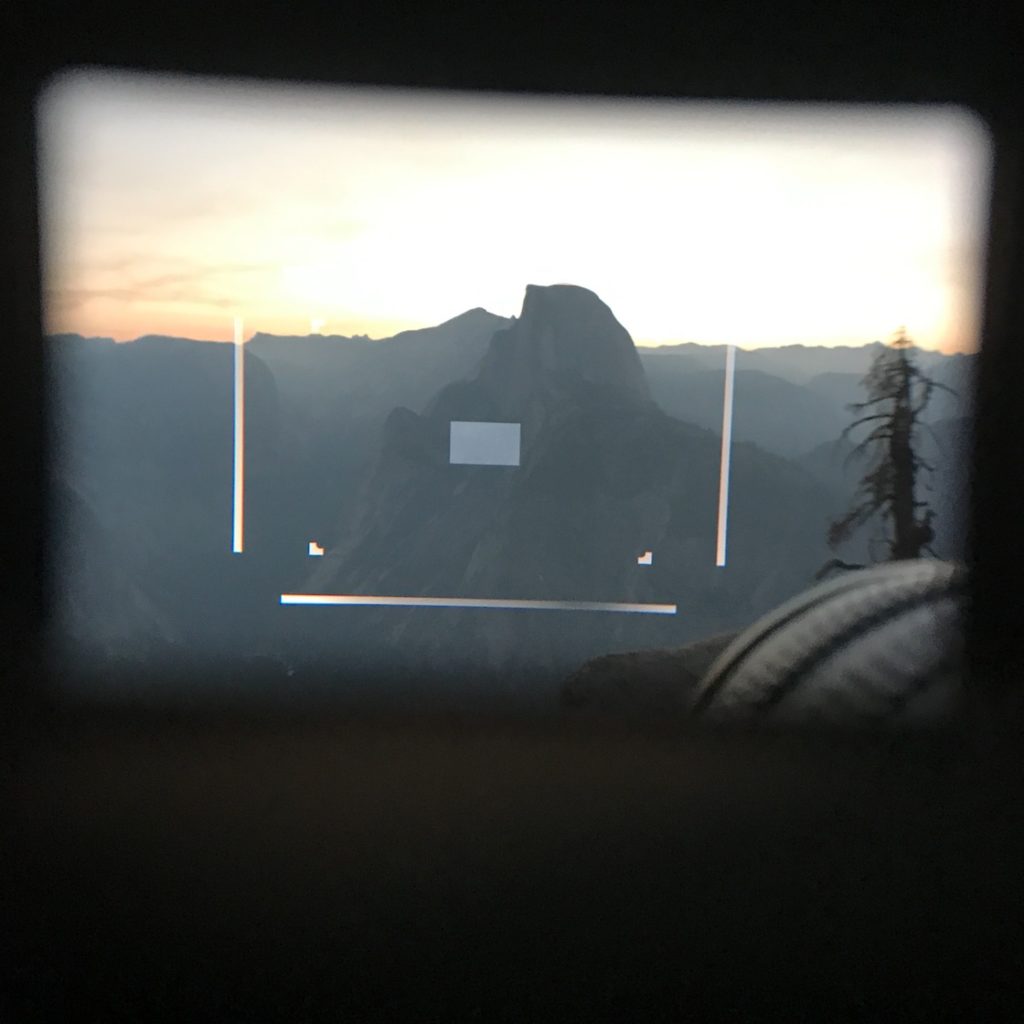 Without a moment's hesitation I purchased the M-A and a 50mm f/2.0 Summicron lens. The Leica rep, Wayne, took me to a brick and carpeted area of the store with a comfy couch to sit on. I unboxed what had just cost me so dearly. What a luxurious experience it was. The camera is encased in what can only be described as a jewel box drawer. I slid the drawer out and there was my camera. Wayne put on the strap as we talked sundries about the photography. I placed the lens on. He showed me how to load the film by putting a fold on the first 1/3 of an inch of the film. Once the film was loaded, I was ready to go.
I left everything (including my phone) at my office close to the Leica Store, and walked around with the M-A like I would have with the Minolta I had in December of 1989. With digital when you press the shutter, sometimes it won't take a photo because auto-focus is still hunting. With a range finder and manual focusing, the shutter always fires. The shutter always firing inspires confidence in this camera. Eyeing the exposure is something that comes with experience. I know the light in the city really well from shooting with my Pentax K1000 SLR. I knew that in the subway, I'd be shooting at f2.0 and 1/30 of a second. I knew that on cloudy days f/8 at 1/125 was the way to go. And of course, the sunny 16 rule never let me down. If the light was complicated, bracket the shots. I still have trouble with following this bracketing rule. I felt truly at one with my camera, and when I have to use a DSLR camera for work, or projects that demand instant or fast results, I miss my Leica M-A.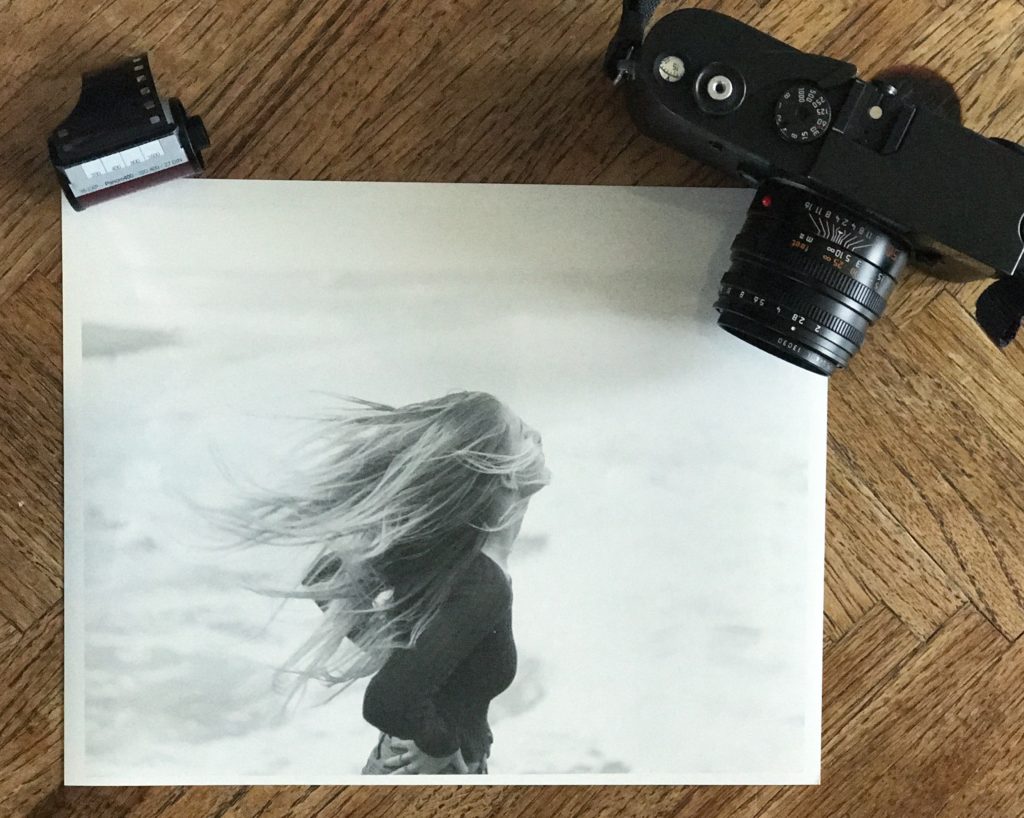 After a few months with my Leica M-A, the pros and cons with a range finder became clear. First the pros:
I never worry about having to charge my camera. It just works.
The M-mount lenses that I got are simply optically perfect. No more vignetting, barrel or pin-cushion distortion. I can shoot a brick wall with my 28mm and all the lines are perfectly straight.
Perfect ergonomics: the camera just fits so well in my hand.
There is something about this camera that I can't pin down. I'll just say that it seems to have a soul.
Compact for travel: The lenses for the Leica M-cameras are small. The same DSLR kit that might require a backpack could fit in my hand and khaki pants pocket.
The cons:
Parallax: The closer you get to your subject, the more parallax distortion you get. What this means is that what you see in your frame isn't necessarily what will show up on film. This is really pronounced at 2 meters or less.
Difficult to achieve perfect eye focus for portraits at 75mm and up with the 0.72x magnification in the frame. The sharp portrait with razor thin depth of field that you can achieve with auto-focus designed to detect eyes, e.g. the Fuji XT-2 paired with a 56mm lens, becomes near impossible on a range finder. You have to do focus bracketing to really make sure you nail a shot. The irony here is that you can get better focused portraits with a sub-$1000 Leica M3 with it's 0.92x magnification in the frame.
Other cons are really more aesthetic and have to do with technology driving aesthetics. For example, most Sony gear heads believe that a photograph taken cleanly at ISO 12800 is better than a grainy one on film at the same ISO even if the composition is better on the film one. Canon gear heads will say that the same photo taken with an L-Lens is better than one without even if both lenses are stopped down enough to remove any distortion at the corners. I'll save further exploration of these cons in another post.
The market for the M-A must be very narrow. You had to have had shot film before it was abandoned by newspapers in 1999. You had to have had it up to here with social media and the Internet. You had to have had dabbled with experiments in slow culture. Last but not least, you yearn to time travel back to the pre-Internet age. Any one of these experiences already make for a rara avis.