We all know that social media causes a slew of mental health and societal issues:
But lucky for you, you are already an analogue shooter, or are about to be one, and we all know that shooting film means less time spent on line.
I'm going to give you 7 ways to lessen your exposure to social media.

Insta option to remind you to use it less
Limit your time in app. Instagram has a way to set a reminder that you're about to, or have exceeded your time. I choose to limit my Instagramming to 1 hour a day.
Let your audience know your posting time and commit to it. I let my audience know in my bio that I'm posting every weekday at 11:30am.
Limit your followings. Under 150 is ideal. Figure out who isn't engaging with you, and cut that person out of your socials.
Don't use in app chat. Send them to Twitter or website with your email, or other chat app where you know you won't get sucked in for too long. Discord are great options.
If you feel like logging into the socials, go outside and shoot some film.
IRL More, e.g. have more IRL conversation, use a landline or payphone (Yes, that old thing that takes coins), find a paper flyer to an event and go to it.
The zine or the photo book should be the focus of your analogue, photographic efforts. All great work should culminate in a zine or photo book.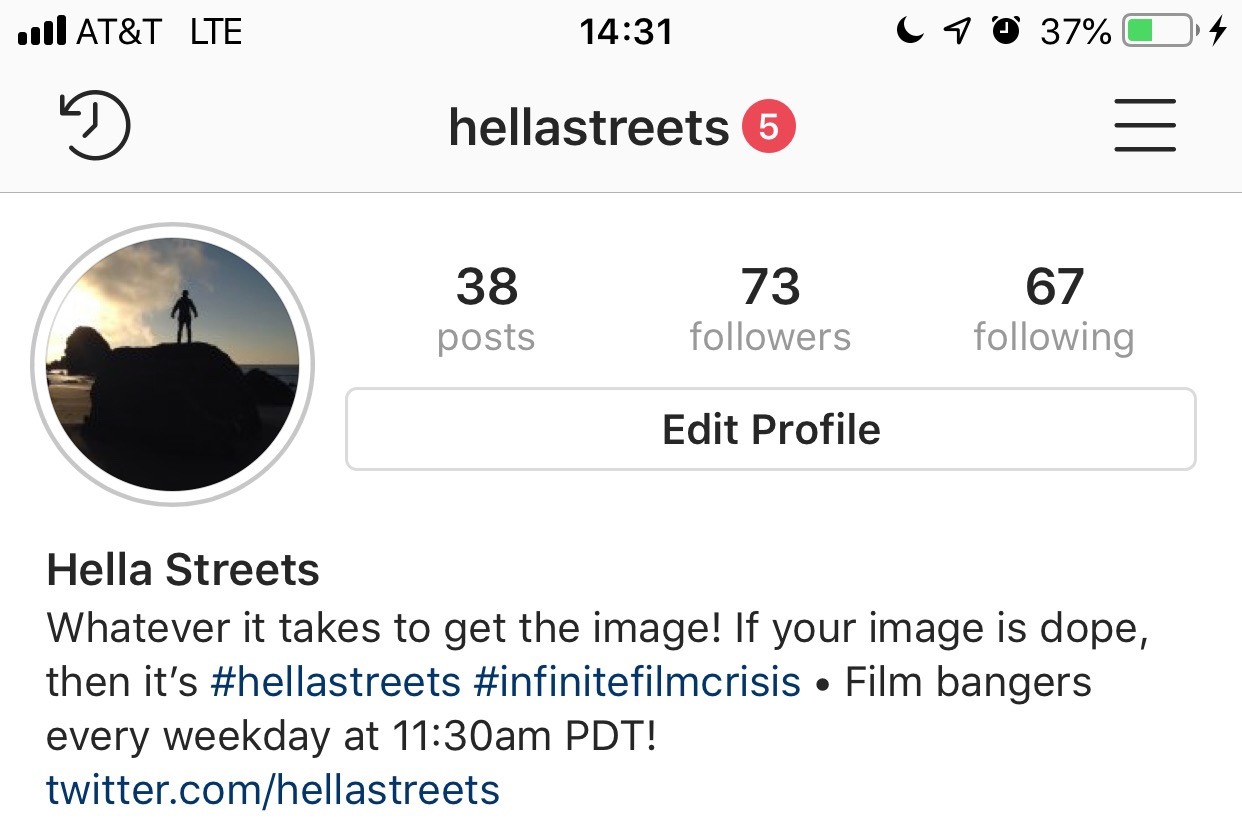 Put your posting schedule in your bio! This is true of all socials on where you post.
What did you think of this list? Am I leaving anything out for lowering your social media usage for better health and more happiness? Let me know in the comments below.